POLYMER CONGRESS 2020
ABOUT CONFERENCE
About Conference
EuroSciCon invites all the participants from all over the world to attend "Online Event On 6th Edition of International Conference on Polymer Science and Technology" during September 28-29, 2020 at Barcelona, Spain. This includes prompt keynote presentations, oral talks, poster presentations, Workshops and Exhibitions.
Polymer Science 2020 is a global overview the theme: "Expidite Polymer Innovation For Solving Covid-19 Challenges" is designed for professionals at all levels and career phases of the plastics industry, who want to improve their understanding of what will drive and shape the future of the market. This will include senior executives, sales and marketing personnel, strategic planners, who will benefit from a broad overview of the polymer industry. The strength of the Conference is that the participants tend to include all phases of the value chain as well as individuals from a wide variety of sector and countries. This experience helps the Conference to be an interactive forum and encourages a strong level of dialogue and discussion, thus maximising the benefits of attendance. This conference surely provides better information and insight into the development of the world polymer industry, which in turn has enabled attendees to make better and more profitable decisions.
Target Audience for Polymer Science 2020
Eminent Scientists/ Research Professors in the field of polymer chemistry, Junior/Senior research fellows, Students, Directors of polymer research companies, Chemical Engineers, Members of Chemistry associations and exhibitors from Polymer Industry/Plastic Industries.
Why to attend our Conference
It promotes the positive contributions of Polymers/plastics by ;
- Highlighting the material's beneficial properties and its positive contributions to society throughout its life cycle
- Providing society with educational information to help raise awareness and correct misconceptions
- Liaising with European and national institutions in policy matters to secure decisions based on accurate information
- Communicating plastics contribution to sustainable development, innovation and quality of life
- Initiating in depth studies and sharing experiences.
Tracks
1. Polymer Science- The Future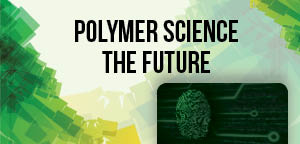 The foremost challenges in the upcoming decades will be the increase in population, the concentration of people in expansive urban centers, and globalization, and the expected change of climate. Hence, the main concerns for humans in the future will be energy & resources, food, health, mobility & infrastructure and communication. There is no doubt that polymers will play a key role in finding successful ways in handling these challenges. Polymers will be the material of the new millennium and the production of polymeric parts i.e. green, sustainable, energy-efficient, high quality, low-priced, etc. will assure the accessibility of the finest solutions round the globe. Synthetic polymers have since a long time played a relatively important role in present-day medicinal practice. Many devices in medicine and even some artificial organs are constructed with success from synthetic polymers. It is possible that synthetic polymers may play an important role in future pharmacy, too. Polymer science can be applied to save energy and improve renewable energy technologies
Polymers in Implants and Medical Devices
Dental composites
Polymers in diagnostics
Implanted polymers for drug delivery
Polymer dielectrics for electronics
Polymers in compact disk technology
Polymers for electrophotography
Polymeric solar cells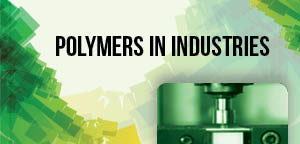 Since the plastics industry has witnessed a spectacular growth over the last six decades, the acceleration in consumption rates of plastics has taken place in several phases since World War II. In areas of applications of plastics materials, a well-known long-standing example is electrical industries where the excellent combination of properties such as insulation characteristics, toughness, durability, flame retardation capacity has led to increasing acceptance of plastics for plugs, sockets, wire and cable insulations and for housing electrical and electronic equipment. The major polymer targeting industries of the present-day life includes building industry, packaging industries, in retorting method used for food processing industries, wood-plasticcomposites, polymers in corrosion prevention and control, piping systems, in automotive industries, in aerospace industries and in electrical and electronic industries.
Thermoplastic carbonates in medical devices
Thermoset resins for automotive, electronic, adhesives and constructions industries
Silicone elastomers in cosmetics
Polyesters in clothing and food packaging industries
Polyacrylates in paints and varnishes
Polyurethanes in cushioning, shoe sole and electrical equipment's
Polymer quenchants for Industrial Heat treatment
Beside metals and ceramics, the study of polymers has currently become a cornerstone of material sciences and engineering. Polymers have the capacity to solve most of the world's complex problems like Water purification, energy management, oil extraction and recovery, advanced coatings,myriad biomedical applications, building materials, and electrical applications virtually no field of modern life would be possible without polymeric materials. A Polymer Material Sciences and Engineering will provide you with a strong basis in the wide range of issues around structural and functional polymers. This multidisciplinary course is proposed in conjunction with the School of Chemistry allowing you to gain a rich understanding of both traditional commodity plastics and specialty polymers with increasing in the bio medical application and pharmaceutical industry, and in electronics and nanotechnology.
Structure and mechanical properties of polymers
Control and design of polymerizations
Polymer characterization
Polymer Processing
Supramolecular polymers
Conjugated polymers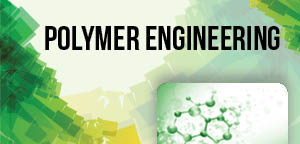 Polymer engineering is an engineering field that designs, analyses, or modifies polymer materials. A Polymer is a large molecule or a macro molecule which essentially is a combination of many sub units. The term polymer in Greek means 'many parts'. Polymers are all created by the process of polymerization wherein their constituent elements called monomers, are reacted together to form polymer chains i.e 3-dimensional networks forming the polymer bonds. Materials of Engineering refers to selecting the correct materials for the application in which the engineered part is being used. This selection process includes choosing the material, paying attention to its specific type or grade based on the required properties.
Plastic material
Design of materials
Synthesis and characterization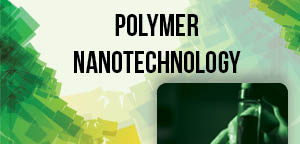 The field of Nanotechnology is one of the most popular areas for current research and development in basically all technical disciplines. This obviously includes polymer Nanotechnology which includemicroelectronics. Other areas include polymer-based biomaterials, Nano medicine, Nano emulsion particles; fuel cell electrode polymer bound catalysts, layer-by-layer self-assembled polymer films, electro spun nanofabrication, imprint lithography, polymer blends and Nano composites. Even in the field of nanocomposites, many diverse topics exist including composite reinforcement, barrier properties, flame resistance, electro-optical properties, cosmetic applications, bactericidal properties. Nanotechnology is not new to polymer science as prior studies before the age of nanotechnology involved Nano scale dimensions but were not specifically referred to as nanotechnology until recently. Phase separated polymer blends often achieve Nano scale phase dimensions; block copolymer domain morphology is usually at the Nano scale level; asymmetric membranes often have Nano scale void structure, mini emulsion particles in the large field of nanotechnology, polymer matrix based Nano composites have become a prominent area of current research and development.
Tissue engineering
Polymer nanocomposites matrices
Polycondensation polymerization
Nano electronics & photonics
Polymer films
Bio-hybrid polymer nanofiber
Block copolymer nanocomposites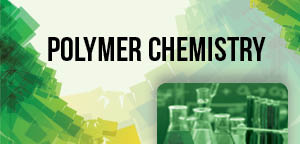 Polymer chemistry is combining several specialized fields of expertise. It deals not only with the chemical synthesis, Polymer Structures and chemical properties of polymers which were esteemed by Hermann Staudinger as macromolecules but also covers other aspects of Novel synthetic and polymerization methods, Reactions and chemistry of polymers, properties and characterization of polymers, Synthesis and application of polymer bio conjugation and also Polymer Nano composites and architectures. According to IUPAC recommendations, macromolecules are considered relevant to the individual molecular chains and are the domain of chemistry.Industrial polymer chemistry has particular attention on the end-use application of products, with a smaller emphasis on applied research and preparation.
Reactions and chemistry of polymers
Synthesis and application of novel polymers for bio-/nanomedicine
Supramolecular polymers
Higher-order polymer structures
Hydrogen bonding and the phase behavior of polymer blends and solutions
Novel synthetic and polymerization methods
Polymerization mechanisms and kinetics
7. Composite polymeric materials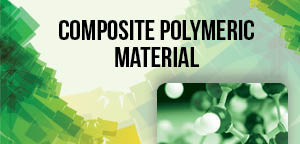 Composite material is a material made from two or more constituent materials with significantly different physical or chemical properties that, when combined, produce a material with characteristics different from the individual components Polymer compositesare high-performance composites, framed using 3Dfabric reinforcement and shape memory polymer resin as the matrix. In consideration of shape memory polymer resinused as the matrix, these composites gain the potential to be easily engineered into variety of configurations when they are heated above their activation temperatures and will exhibit high strength and stiffness at lower temperatures. They can also be reheated and reshaped again without losing their properties. Polymer technology has an effective impact in developing advanced polymeric materials which are useful in day to day life. Composite material, the wonder materials are becoming an essential part of today's materials due to the advantages such as low weight, corrosion resistance, high fatigue strength, and faster assembly. They are broadly used as materials in making aircraft structures, electronic packaging to biomedical equipment, and space vehicle to home building.
Novel polymer composites
Fly ash-based polymer matrix composites
Conjugated polymers
Conducting and shape memory polymers
Natural and synthetic polymers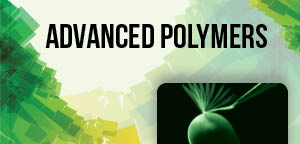 Polymer science has always been research strength from thermoplastics to copolymers, thermosets to interpenetrating polymer networks, specialty polymers to composites and Nano composites. Through the period of three decades highly developed or complex polymer composites have come into existence as an attractive construction material for new structures and the strengthening/rehabilitation of currently existing buildings and bridges. The techniques related with the technology, analysis and design of polymer composites in construction are continually being researched and the advancement made with this exciting material will go on at an ever-rising rate to receive the demands of the construction industry. This advanced polymer finds applications not only in construction industry but also plays a major role in health, medicine and in biotechnology. In terms of revenue, the global advanced polymer structures market was valued at US$ 7.47 in 2013 and is expected to reach US$ 12.12 by 2020, expanding at a CAGR of 7.2% from 2014 to 2020.
Polymer-metal hybrids
cyclic olefin copolymer structures
Modelling/simulation of polymers
Advanced polymer Synthesis and characterization methods
Advanced elastomeric materials
Smart & sustainable polymers
9. Role of polymers in biology and biological systems
Biological macromolecules which are necessary for life include carbohydrates, lipids, nucleic acids, and proteins. These are the important cellular components and perform a wide array of functions necessary for the survival and growth of living organisms. These play a critical role in cell structure and function. Most biological macromolecules are polymers, which are any molecules constructed by linking together many smaller molecules, called monomers. Typically, all the monomers in a polymer tend to be the same, or at least very similar to each other, linked over and over again to build up the larger macromolecule. These simple monomers can be linked in many different combinations to produce complex biological polymers. The roles of macromolecules in living systems as information storage systems (as DNA) and in biochemical synthesis have been much studied and are relatively well understood and the roles of polymers in biological lubrication and its relation both to diseases such as osteoarthritis and to remedies such as tissue engineering. Protein polymers are available in large quantities in biology, and a huge variety of distinct filaments can be found and Protein misfolding can be a route to pathological polymerization in diseases from Alzheimer's to Parkinson's. Synthetic polymers without difficulty can be formed from peptides and these are being studied for many causes, from forming new biomaterials to drug delivery/imaging. The demand for bio-based polymers is assumed to surge during the estimated period of 2015-2019 owing to the favorable regulatory outlook. The global biomarkers market is expected to reach US $45.55 Billion by 2020 from $24.10 Billion in 2015, at a CAGR of 13.58% through 2015 and 2020.
Bio composites
Bio elastomers
Polymers in biotechnology
Polymers for biosensors
Polymers in crop plantation, protection and preservation
Bioplastics & Biopolymers
Bio resorbable polymers
Seed coating materials
10. Polymer physics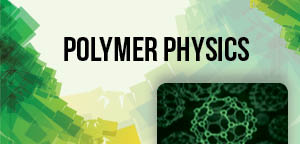 Polymer physics is the branch of physics which deals with polymers, their fluctuations, mechanical properties, polymer structures and also with the kinetics. Polymer physics encloses the physical properties, structure and dynamics of polymers (both synthetic and naturally occurring) in various forms including semi-crystalline solids, glasses, elastomers, gels, melts, and solutions. Basic phenomena are of interest in accordance with the applications of polymers in technologies, such as optoelectronics, photovoltaic, coatings, composites, medicine, food and pharmacy and tissue engineering.
Ion-containing polymers
Polymer Sensors
Polymer blends/alloys
Polymeric Light-emitting Diodes
Electro active polymers
Dielectric, optoelectrical and ferroelectric polymers
Thermoplastic polymers
Polymer colloids and gels
Emulsion Polymers
Polymeric Materials for Photonics
11. Bioplastics and Biopolymers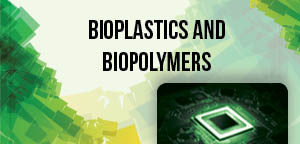 Bioplastics are those types of plastics where carbon is derived from renewable feed stocks. They may be biodegradable or may not be. Basically Bio based plastics are consist of both fossil-fuel-based carbon and renewable. The percentage of bio based ingredients are used is over 70 now a days. Plastics materials are utilized overall today for huge number of utilization. The vast majority of these plastic are gotten from oil and are not biodegradable. The non-inexhaustible sources are diminishing consistently because of the high utilization. Bioplastics are utilized for dispensable things
Polymer hybrid assemblies
3D printing of materials in Biopolymers
Surface and Interfaces of Biopolymers
Food packaging
plastic production
plastic production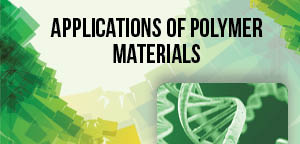 Polymers are a highly diverse class of materials which are available in all fields of engineering from avionics through biomedical applications, drug delivery system, bio-sensor devices, tissue engineering, cosmetics etc. and the improvement and usage of these depends on polymer applications and data obtained through rigorous testing. The applications of polymeric materials and their composites are still increasing rapidly due to their below average cost and ease of manufacture. This in turn fuels further development in research. Better understanding of the materials properties in diverse environments and temperature ranges is central to sourcing the correct polymer materials to suit the application.
Biopolymers in molecular recognition
Controlled drug release
Polymers in bulletproof vests and fire-resistant jackets
Food Packaging and processing Industry
Organic polymer flocculants in water purification
Polyolefins for health care industry
liquid polymer for car cleaning
In aircraft, aerospace, and sports equipment
Printed circuit board substrates
Polymers in holography
Printing plastics
13. Polymers in wastes and their environmental impact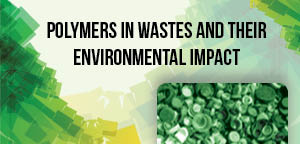 The traditional polymer materials are available today, especially the plastics, which is the result for decades of evolution. Their production is extremely efficient in terms of utilization of raw materials and energy, as well as of waste release. These products show an excellent property like impermeability to water and microorganisms, high mechanical strength, low density especially for transporting goods, and it is low-cost due to manufacturing scale and process optimization. However, some of their most useful features, the chemical, physical and biological inertness, and durability resulted in their accumulation in the environment if not recycled. Unfortunately, the accumulation of plastics, along with other materials, is becoming a serious problem for all countries in the world. These materials occupy significant volume in landfills and dumps today. Recently, the presences of huge amounts of plastic waste items are dumped into the oceans has been observed, considerable part of them coming from the streets, going through the drains with the rain, and then going into the rivers and lakes, and then to the oceans. These materials are harmful for living organism and it can affect the ecosystem too. So, these wastes should be recycled or managed under proper method. As a result, there is a very strong and irreversible movement, in all countries of the world, to use materials that do not harm the planet, that is, low environmental impact materials.
Waste Items
Classified Waste Materials
Waste Management
Recovery and Recycling of Organic Wastes
Conference Highlights
Keynote Sessions
Oral presentations
Young Researcher Forums
Poster Presentations
Video Presentations
E-poster Presentations
Honorable Guests Presentations
Exhibitions
Felicitations
Free Lunch
Questionnaires
Market Analysis
Market Analysis Report
The global polymer market (2016–2021) is estimated to reach USD 171.96 Billion by 2021 at a CAGR of 8.5%. The report covers the polymer foam market by resin type, such as polyurethane (PU), polystyrene (PS), polyvinyl chloride (PVC), phenolic, polyolefin, melamine and others; by application, such as packaging, building & construction, and others; and by region, namely, North America, Europe, Asia-Pacific. Base year considered for the study is 2015, while the forecast period is between 2016 and 2021. The rise in demand for polymer foams in applications, such as automotive, building & construction, and packaging facilitates the growth of the market. The European polymer industries makes the most significant contribution to the welfare in Europe by enabling innovation, creating quality of life to citizens and facilitating resource efficiency and climate protection. Almost more than 1.5 million people are working in 60,000 companies (mainly small and medium sized companies in the converting sector) to create a turnover above 340 bn EUR per year. The plastics industry includes polymer producers - represented by Plastics Europe, converters - represented by EuPC and machine manufacturers - represented by EUROMAP.
Global Smart Polymers market is expected to grow from $1.52 billion in 2016 to reach $3.98 billion by 2023 with a CAGR of 14.7%. Application of shape memory polymer in automotive industry, requirement of efficient technologies over existing ones, beneficial property of phase transition and the usage of smart polymers for controlled drug delivery are the crucial factors that fuel the growth of the market. On the contrary, high cost associated with the use of smart polymers and changes over in the industry of healthcare are the key factors to hamper the growth of the market in the forthcoming years.
Among the Polymer types, the shape memory polymers segment holds the highest share in the market, because of the broad range of applications like inexpensive, reusable custom molds, deployable components and dynamic configurable parts. North America led the global market with largest share. It is likely to remain in the leading position throughout the forecast period due to technological advancements. Asia-Pacific is expected to witness the fastest-growth as a result of the rapid industrialization of the main product end-users primarily automotive, textile, and electrical & electronics sector.
Some of the key players in global Smart Polymers Market include The Dow Chemical Company, Sigma-Aldrich Corporation, SABIC, Nissan Chemical Industries Ltd., Nippon Shokubai, Nexgenia Corporation, Nature works LLC, McDermid Autotype Ltd., Lubrizol Corporation, Huntsman International LLC, High Impact Technology, FMC Corporation, DuPont, Covestro AG, BASF SE, Autonomic Materials, Akzo Nobel, Advanced Polymer Materials Inc, Advanced Biopolymers AS, Acros Organics.
Applications Covered:
past conference Report
Polymer Science 2019 Report
The "5th Edition of International Conference on Polymer Science and Technology" was held on June 10-11, 2019 in Berlin, Germany with the presence of professional researchers, scientists involved in the development of high-quality education & research in all aspects.
Polymer Science 2019 witnessed an amalgamation of peerless speakers who enlightened the crowd with their knowledge and confabulated on various topics related to the field of Polymer Chemistry. The highly exalted conference hosted by EuroSciCon was marked with the attendance of renowned and brilliant researchers, business delegates and talented student communities representing more than 20 countries around the world. The conference has tried grounding every aspect related to Polymer Chemistry, covering all the possible research areas.
The conference aimed a parallel rail with theme "Journey through the drift in fast growing Polymer Technologies". The meeting engrossed a vicinity of cognizant discussions on Polymer Science -The Future, Polymers In Industries, Polymer Material Science, Polymer Engineering, Polymer Nanotechnology, Polymer Chemistry, Recent Developments In Polymer Synthesis, Composite Polymeric Material, Advanced Polymers, Role Of Polymers In Biology And Biological Systems, Polymer Physics, Bioplastics And Biopolymers, Polymer Rheology, Applications Of Polymer Materials, Smart & Functional Polymers, Polymers In Wastes And Their Environmental Impact, Polymers In Petroleum Industries, Polymers In Everyday Life, Polymers For Drug Delivery System, Biopolymers & Biomedical Engineering, Polymeric Compounds, Polymers For Emerging Technologies, Polymeric Materials. The two days event implanted a firm relation of upcoming strategies in the field of Polymer Chemistry with the scientific community. The conceptual and applicable knowledge shared, will also foster organizational collaborations to nurture scientific accelerations.
We are thankful to all our speakers for encouraging and supporting us to conduct the conference and catapulting the same to pinnacle of success.
We would also like to thank our Poster judge Tsukasa Miyazaki, Comprehensive Research Organization for Science and Society (CROSS), Neutron Science and Technology Center, Japan for the evaluation of Poster Presentations.
The meeting was embarked with an opening ceremony followed by Keynote Sessions and followed by series of lectures delivered by Honorable Guests and members of the Keynote forum. The highlights of the meeting were the eponymous lectures, delivered by:
Hiroyuki Aoki, J-PARC Center, Japan Atomic Energy Agency, Japan
Zuzanna Buchwald, Poznan University of Technology, Poland
Tsukasa Miyazaki, Comprehensive Research Organization for Science and Society (CROSS), Neutron Science and Technology Center, Japan
Hsin-Wei Jung, Fu Jen Catholic University, Taiwan
Emine Gul Cansu-Ergun, Baskent University, Turkey
Wael Mahmoud Ahmed Darwish, National Research Centre, Egypt
Pourya Zarshenas, Shahid Beheshti University, Iran
Pablo R Outon, Indresmat SL, Spain
Rahima S Mammadova, Azerbaijan State Pedagogical University, Azerbaijan
Sheta Mohamed, National Research Centre, Egypt
Rahima S Mammadova, Azerbaijan State Pedagogical University, Azerbaijan
Geum Chae Jang, Raphas Co. Ltd, South Korea
Jung Hyun Bae, Raphas Co. Ltd, South Korea
All of them provided their fruitful contributions in the form of highly informative presentations and made the conference a top notch one.
EuroSciCon is prerogative to thank the Organizing Committee Members, Keynote speakers and Chairs on transcribing the plenary sessions and workshop in a diversified and variegate manner to make this conference an enviable artifact.
EuroSciCon offers its heartfelt appreciation to our Exhibitor "Physical Electronics GmbH, Germany". We also express our sincere thanks to all the media partners for the promotion of our event to glory.
With the grand success of Polymer Science 2019, we are glad to announce our next upcoming conference "6th Edition of International Conference and Exhibition on Polymer Science and Technology" which is going to be held in Barcelona, Spain during September 28-29, 2020.
Bookmark your dates…
Hoping to meet you again coming year at Barcelona, Spain!!!
Learn more
Leibniz Institute of Polymer Research Dresden| Postnova Analytics GmbH |Addlink software cientifico | Polymer Conferences USA 2019|CK Polymers| Advanced Technologies Center ATC |Polymer Conferences| Magpie Polymers| Living Cell Technologies | Micro-Bio-Polymer Company | Evolve Polymers Limited | Meric Ltd|Quick step Technologies | VSPC co.LTD | Warsash scientific |Polymer Conferences|
AQUANOVA AG | Gyros| Membracon Process Separations|EPC Engineering Consulting GmbH |VIP Polymers Ltd | nDure Technologies | Ingenia Polymers Corp. |Quick step Technologies | Gioco Solutions Sr l CETCO Energy Services | Dr. Jens Naehring| Polymer Conferences|POLYMERS & COLORS S.A. | NOXON AB |HETA Verfahrenstechnik GmbH|Polymer Characterization, S.A |Aquamarijn micro filtration | Triple Benefit |Fuglesangs AS | Ceramic Polymer GmbH| CCM | Recycling Technology Ltd |ASM International | Aquafide Engineering Limited | General Polymeren Recycling Albania |Finex Oy | Mert Döküm|Avantium | Delmic | Universal HDD| SABIC | European Plastics Recyclers|DSM somos |Polymer Conferences USA 2019| Buss-SMS-Canzler GmbH|HQ graphene| Aquafil Spa | MEA Water Management GmbH | IME Technologies | JUTA a.s. |KRIYA Materials| Holstcentre| Terratech Inc| Industrial Rubber Limited | Hobas Pipe USA |CPS Instruments | SchuF Fetterolf |Photonic Cleaning Technologies, LLC |Micronitechnologies|2DTECH|3M ESPE | AHS | agar scientific | SUMI Recycling |Applied graphene materials | Aquila instruments | Solvay S.A.|Chained Labs| BBI solutions | Bucchi S.r.l. | Bio Polymer consulting | Digisens 3D Tomography Software Solutions | Perstorp | Applied Felts Inc.| Stamixco AG| Cambridge Display Technology| Carbolite gero | Renishaw apply innovation | Dolomite| Ellit Scientific solution science for research and industry | Elementsix | HEG Engineering GmbH| C L Rye Trading Ltd. | Edinburgh Instruments | Durham| Magneto optics Ltd |Antaria Limited | Hutchinson Worldwide |Eurochem specialist chemicals | Biolin Scientific | Fischer Instrumentation | Ad-particles | CilaZ | Avanzare |Polymer Conferences USA 2019| Izasa scientific | Gemini Israel Ventures | Nadetech Innovations| Graphene Tech | Auto Car Brands | ABC-Miljø|Leblog auto | WTS Global | BR Automation | AGM Automation System Inc | AGI Automation Components | Aveni| Kobus | CS Instruments | Cordouan Technologies | Malvern Instruments Ltd|Huntsman Advanced Materials | Biokowski psb Industries | Fluigent Smart Microfludics | Digital Surf Birds Contract Services| Silvaco | Schambeck SFD GmbH| Ceramisphere Ltd|Marion Technologies | LIST Technology AG | General Industries | ABCR supplies Lmtd | https://polymerscience.euroscicon.com/AVT Services Pty Ltd |AIXTRON | Buhler |Polymer Conferences USA 2019| Bayer|Crop Science AG| Bio Gate | BIONI | BYK |Polymer Conferences|Additives&Instruments |Coral Products| Bayer Crop Science AG| Bartels | BASF | Cadfem|Bayer | Umicore S.A. |Umicore Recycling Solutions |Centech | B-Team Corrosion Protection|DYESOL | Zeiss| Quadrant EPP UK Ltd| Advanced Magnetic Technologies & Consulting Group | Concern Polymer industry | Interface Ltd | NT-MDT | Russian Corporation of Polymer technology | A.P.E. Research |Peroxy Chem| LyondellBasell | Directa Plus | Linari Biomedical | MBN | Mindseeds Laboratories | Organic Spintronics | Plasma Diagnostics and Technologies | SCRIBA | Dimple-t Bulk Solids Cooler | Inan Plastics Makinalari San| Silicon Biosystems | First Water Limited| Xenia Materials | Collaborative Centre for Applied | Dinworks OY|PLIN | Deerac Fluidics | Polymer Diamond Products | Sireg Geotech S.r.l | Particular Sciences | BeaulieuTechnicalTextiles |Proviron| Sampas | KPlus| Kunststoftechniek | ACO Group| ABB Groups | Trelleborg Forsheda Pipe Seals| Smithers Rapra| Buhler Group | Novo Polymers NV | Polymer Conferences USA 2019| Kiss Soft | Greater Zuricharea | NBM | Optical Additives | PSI | Solectron | Agfa | CMI Group | Waters Smart Innovations | Tec Concept | Silex micro Systems | Polymer Conferences USA 2019|PFSW | BASF| Ekotakas| UAB| Trendelkamp Technologie GmbH | ECO Engineering Ukraine LLC |Polymer Conferences|
Angstrom Engineering | Braskem |Dow Chemical| A&A coatings | Sinopec | Praxair| 30 SK Innovation| LG Chem| ACS Materials | SABIC| Innovative Bioceremix,Inc | Arkema| ADA technologies | Asahi Kasei| Mosaic| Ade 10 Angstroms| Lanxess | Huntsman Corp.| Advanced DiamondSolutions | Indorama| AEB| Sasol| Advanced Energy| Polymer Conferences Europe 2019| ExxonMobil| Borealis| Advance TEC | ADVANO | Polymer Conferences Europe 2019|Advenira solutions | Siam Cement| DIC |Eastman Chemical |Air Liquide |Aegis Technologies | LyondellBasell Industries| Hanwha Chemical|Formosa Plastics |3D systems | DSM |PTT Global Chemical | American Dye Source, Inc.| Bayer|Polymer Conferences USA 2019| Tosoh| Syngenta| DuPont| ClemexTechnologies Inc | AkzoNobel| Shin-Etsu Chemical| Air Products & Chemicals| Cytodiagnostics Inc.| Reliance Industries|Evonik Industries| BP| Solvay |Mitsui Chemicals|D-Wave Systems | Delong America group Inc| Electronics.ca Publications | Shell| Ineos| Epoc Blood Analyst System | Johnson Matthey| Lotto Chemical | Klean Carbon | MCH soloutions | MFS | Ecolab Technologies Ltd | IMEMS | 4WAVE | Sumitomo Chemical|Polymer Conferences USA 2019| Linde| Toray Industries| Advance Reproductions | Advanced optical technologies| Indigo Instruments| Applied Polymer tools Inc. | A Beam Technologies|Mitsubishi Chemical| Yara| PPG Industries| Chevron Phillips Chemical |Polymer Conferences|
Polymer Companies in Asia and Middle East:
Amphenol | Helios Applied Systems |Polymer Conferences USA 2019| Itochu Systech | Abacusnext Curtiss-Wright | Proactive Investors Alpha Casting | NOF CORPORATION | CNC Machining | Molecular Rubber| Design | Interaction Point | Knights Security | United Plastic |Polymer Industries Ltd| Innovation Kaust | Shida Rubber | Digit Link | Tiny Machining | Precision Type | Bugatti| Aixam | PACIFIC COAST | FM Global | ISAT | Polymer Infrastructure | Comtech Advanced | Incubation Alliance | Image Sourcing ATIP|HSRE Work | ICAM | Egypt Polymer center | Digital Guadian | Proteck Coating | Huper optic| ATKINS Group | Polymer materials technology| Polymer Center | V-kool | Polymer yo | |Curiox Accelerating life Sciences |Fuji Xerox | Marubeni | Society of Petroleum Engineers | Alienvault | Showa Denko | Taisei Kogyo |Polymer Conferences Europe 2019| Micron | SBEC | BMVIT | AIT | Polymer Enterprise | SSV | KSU | Green Prophet | F- Carbon | Polymer Conferences USA 2019|Lake Central | Gobiz Korea | Quantum| MR Sourcing | Polymer Technology | Polymer Solutions|Polymer Conferences
Postdoctoral Researcher in Polymer Chemistry and Materials Group | Senior Researcher Optical | Team Leader jobs Physical Design|Design Automation and Mask Data Preparation | Program Manager jobs | R&D Engineer Career Wet etch/clean |Process Integration Engineer FEOL | Postdoc Project leader| Process Engineer Device Fabrication Career | Polymer science postdoctoral positions Career |Senior Scientist - Dynamic Materials Response career| Polymer science postdoctoral positions Jobs | Control of the Polymer mechanics of Viral and Bacterial Infections jobs | Assembly Technician Jobs|Postdoc Jobs in Silicon micro- and Polymer fabrication for catalyst studies |PhD position in the Polymer Chemistry Group Jobs |MEMS Operations Director Jobs |Director of Polymer technology Jobs Core Facility |Manager, Microelectronics Fabrication Laboratory Jobs | Physical Scientist – Polymer technology Career |Lecturer career in Experimental Condensed Matter Physics |Computational Chemist Career| Image Sensor Measurement Set-up Development Engineer jobs |Senior Process Integration Engineer Wafer Fabrication Jobs |Production Technician Career | Team Leader Jobs Imager Design|Senior Process Engineer CMP and Plating|Postdoc on Quantum Computing |Postdoctoral Researcher Jobs on Mixed Signal Circuit Design for Quantum Computing|Development Chemist Jobs |Senior Memory Architect Career |Polymer particle characterization in complex media Jobs|Summer Jobs at the Department of Electronics and Polymer engineering Jobs|Polymer scientists Jobs |Postdoc of Materials Science Jobs | Polymer Conferences 2019|Project Leader Jobs |Senior Photonic Researcher Jobs| PhD studentship career | R&D Technician – Polymer technology Jobs Postdoctoral Position in Molecular Biology career | Process Engineer Jobs (OMJ/MC) |Doctoral Student in Polymer technology Jobs | Postdoctoral Research Fellow Jobs |Post-doctoral positions Career in Statistical Learning |Lecturer Jobs in Neutrino Physics |Senior Physicist / Magnet Engineer Jobs |Mechanical Engineer Jobs |Polymer Conferences Europe 2019|Research Scientist Jobs Molecular and Material Sciences |Research Associate Jobs in Electrochemical Bio sensing |Research Associate - Polymer Chemist |Senior research associate: quantum annealing experiment |Research Facility Manager Jobs |Associate Principal Design Engineer Jobs |Lecturer or Senior Lecturer in Chemical Engineering Jobs|Product Development Scientist Jobs|Manufacturing Technician |Research Assistant Jobs in Single Molecule Polymer technology Jobs |Associate or Senior Editor Jobs Nature Polymer technology|Polymer Conferences
POSTDOCTORAL RESEARCH ASSOCIATE Jobs |EUV Lithography Engineer Jobs |Polymer Conferences 2019|Research Associate Career -Fixed Term | Post-Doctoral Scholar Jobs – Materials Photo physics | Structural Biologist | Professor of Polymer engineering |Post-Doctoral Research Fellow Jobs | Cancer Immunotherapy Interdisciplinary Post-Doctoral Career |Laboratory Technician Career | Materials Scientist Jobs | RESEARCH SCIENTIST Jobs | Staff Scientist Jobs - Assay Development | Research Facility Manager Jobs |Director, Center for High Technology Materials career |Instructor, Mechanical Engineering Jobs|Assistant Professor Jobs in Mechanics and Design | Subject Matter Expert Scientist – Polymer technology Jobs |Polymer Conferences Europe 2019| Faculty Position- Emerging Technology Jobs |Photonics System Integration Engineer Jobs |Met materials/Met surfaces Postdoc Jobs |Assistant/Associate Professor Career of Pharmaceutics |Tenure Track Assistant/Associate Polymer bioscience Professor career |Polymer material jobs|Analytical Characterization Fellowship – CDER Career | Assistant Professor Career |Polymer Conferences 2019|EUV Simulations Engineer - TD Research Jobs| Research Associate Jobs | Principal Scientist Jobs | Polymeric Nanoparticle Formulation |Postdoctoral Research Career Staff Member –Polymer Jobs |Research Specialist Career | Tenure-Track Faculty Position | Inorganic/Materials Chemistry Jobs|Associate/Full Research Professor jobs of Polymer fabrication | Assistant Professor –Polymer technology Jobs | Molecular Biologist Career | Post-Doctoral Scientist Jobs Audio Laboratory Assistant Career | Assistant Professor/Associate Professor Jobs |Polymer science | Research Scientist Jobs | Scientist / Research Career & Development | Materials Scientist/Engineer Jobs | Polymer material Research Career Assistant at EPA | Assistant/Associate Professor Jobs REVISED | Staff Scientist Career |Polymer Conferences|RESEARCH SCIENTIST/ENGINEER Jobs | Associate Scientist Jobs II | Professor of Polymer technology and material science |Senior Associate Polymer|Polymer Conferences Europe 2019
Polymer Jobs in Asia and Middle East:
Senior PCB Engineer Jobs | Polymer Conferences 2019|Field Support / Application Engineer Career |Senior Polymer Engineer Career | Senior Power Electronics Engineer jobs |Postdoctoral Research jobs Fellow |Project Manager Jobs – Polymer Career |Product Manager Electrochemistry Jobs | Graduate Software Engineer Career – Motors |Motor Drives Engineer Jobs |Clinical Manager in polymer industry | Research Assistant Career Statistical Modeling for Polymer science Jobs |Senior Technology Manager career |Polymer Conferences Europe 2019| Laboratory Executive Jobs|Polymer Conferences 2019|Senior Manager (Standards) Career |Research Fellow (Polymer chemistry) Jobs| Oil & Gas - Engineering Leader Jobs |Senior / Principal Test Validation Engineer Career | POSTDOCTORAL SCHOLAR Jobs in Polymers| Post-Doctoral Associate Jobs in Polymers| Assistant Chemist Career | Laboratory Director Career | Assistant Professor in Polymer technology| Engineering Project Handler Jobs | Chemical Detection Scientist/Engineer career | Director - Department of Chemistry Jobs |Polymer core Fellowship – CDER Career | Motors Test and Validation Engineer jobs | Data scientist | PhD Career | Research Fellow Jobs.
Polymer science| Journal Acta Materialia| Journal of Macromolecules| Journal of Polymer Chemistry | Bio macromolecules| Advanced Materials | Current Opinion in Colloid and Interface Science| Macromolecular Rapid Communications| Polymer Today |Polymer Reviews| Advanced Functional Materials | Journal of Physical Chemistry Letters | Small Biomaterials | Polymer Research | Polymer Conferences 2019|European Polymer Journal| Carbohydrate Polymers| International Journal of Adhesion and Adhesives | Macromolecular Materials and Engineering | Plasma Processes and Polymers | Reactive and Functional Polymers |Polymer Conferences Europe 2019|ACS Applied Materials & Interfaces | Lab on a Chip - Miniaturization for Chemistry and Polymers| Journal of Polymer Science, Part A: Polymer Chemistry | Journal of Polymer Science, Part B: Polymer Physics | Journal of Bioactive and Compatible Polymers| Materials Science & Engineering | Structural Materials: Properties | Wiley interdisciplinary reviews| Polymer Science - Series C| Polymer Journal | Journal of Industrial Textiles |Polymer Degradation and Stability, Biology, and Medicine | Polymer toxicology |Polymer medicine | Micro porous and Mesoporous Materials | International Journal of Polymer Analysis and Characterization| Polymer Testing |Macromolecular Bioscience| Bio microfluidics Biosensors and Bioelectronics | Journal of Physical Chemistry | Clothing and Textiles Research Journal | Reviews on Advanced Materials Science | Microelectronic Engineering | Biomedical Micro devices | Rubber Chemistry and Technology| Polymer Conferences 2019|Food Packaging and Shelf Life| Journal of Micromechanics and Micro engineering |Journal of Materials Science and Technology| Journal of Cellular Plastic | Physical E: Low-Dimensional Systems and Polymer Science |Nature Polymer technology | Materials Express | Macromolecular Chemistry and Physics| Exploring metal organic frameworks for energy storage in batteries and super capacitors | Polymer Conferences Europe 2019| Precision Engineering |Polymer International | Advances in Heterocyclic Chemistry | Advances in Polymer Science |Polymer Engineering and Science | Colloid and Polymer Science | Journal of Polymers and the Environment| Polymers for Advanced Technologies| Polymer Composites| Textile Research Journal | Journal of Applied Polymer Science | Chinese Journal of Polymer Science (English Edition) |Polymer Conferences 2019|
Polyamide| Polymer film |Polymer Conferences 2019| High-density polyethylene| Phenol-formaldehyde resin| poly-p-phenylene-2,6-benzobisoxazole (PBO) |SurfaPore| Cerium oxide | Low-density polyethylene| Meta-aramid polymer| ZERODUR K20 | REWITEC Coating | Para-aramid| Co polyamide|Polymer Conferences Europe 2019| Polypropylene| Polymer Polish| Pleximer | Polyacrylonitrile (PAN) |Polymer Conferences Europe 2019| Polychloroprene| Acrylates | Thiols | Hydroxyls| Polyethylene terephthalate film | aromatic polyester| Polytetrafluoroethylene (PTFE)|Orange Oil Rubber | Polystyrene|Polymer based solar cells | Polyamide 11 & 12| Para-aramid fibre | Polymer Conferences 2019|Thermoplastic polyurethane|Polyvinyl chloride| Teflon |Polymer ceramic| Polymer Conferences